2010 Volkswagen Jetta TDi now at Boston Volkswagen
While other auto makers are getting ready to roll out 2011 models, our Boston Volkswagen dealership is taking a look at one of our favorite 2010 models - the Volkswagen Jetta TDi. Reducing fuel consumption while boosting torque and overall road performance, the Jetta TDi gives a whole new meaning to fun driving. It does this using Turbo Diesel technology.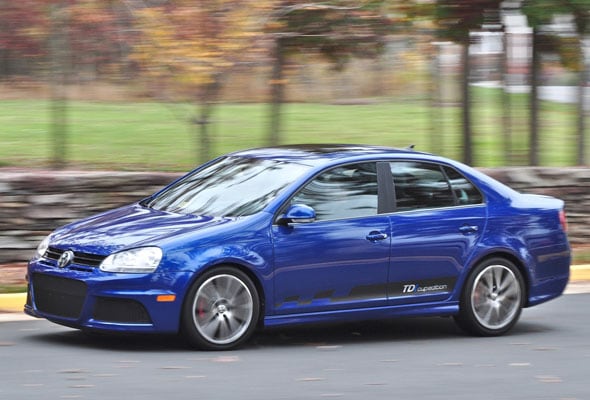 Offered as a four door, midsized family sedan, The Jetta TDi has more of a sports feel, though acceleration builds slowly. Most of the torque in this VW is at the high end, where it counts. Handling in the all new Jetta TDi is very good.
The 2010 Jetta TDi sedan comes with optional turbocharged two-liter, 16-valve in-line four-cylinder diesel engine delivering a maximum of 140 horsepower and 236 foot-pounds of torque. It's matted to a six-speed transmission that can be operated automatically or manually.
It may not be the biggest sedan on the road, but Jetta still seats for five people with luggage capacity of 16 cubic feet. The fuel tank holds 14.5 gallons of ultra-low-sulfur diesel fuel, which is required and available at many service stations.
Real-world mileage was spot-on with the federal government's rating of 42 miles per gallon on the highway and 20 mpg in the city, keeping it on par with the great MPG ratings we can now expect from VW.
Standard equipment includes front and rear disc brakes (ventilated front, solid rear), four-wheel anti-lock brakes, emergency braking assistance, electronic stability and traction control, and side and head air bags.
Base price is $23,930 for the all new 2010 Volkswagen Jetta TDi. This also keeps it on par with models in the same family of vehicles. View the
new 2010 Jetta TDi
at Boston Volkswagen